Uplift Your Brand with Our Creativity
Enhance Your Brand Voice with Creative Designing
Creative designing is central to crafting a brand's identity and getting its message across effectively. 'A picture speaks louder than words' aptly emphasises the power of visual communication. It resonates with the target audience, fosters emotional connections, sets the brand apart from competitors, and makes complex stuff easy to understand.Investing in best creative agency makes the brand more valuable and builds trust, leaving a lasting impact that leads to long-term success and growth.
Our Creative Design Services
Marketing Collaterals
Promotional materials supporting brand communication and sales activities.
Logo Design
Visual symbol representing brand, fostering recognition, trust, and differentiation.
Event Design
Conference, Workshop, Meet Up related design bundle.
Stationary Corporate Identity
Consistent visual elements portraying brand's professionalism, unity, and recognition.
Packaging Design
Visual and functional presentation enhancing product appeal and brand.
News Paper Ad
Printed periodical conveying information, ads, reaching diverse, engaged audiences effectively.
Single Creative Goes Through Different Stages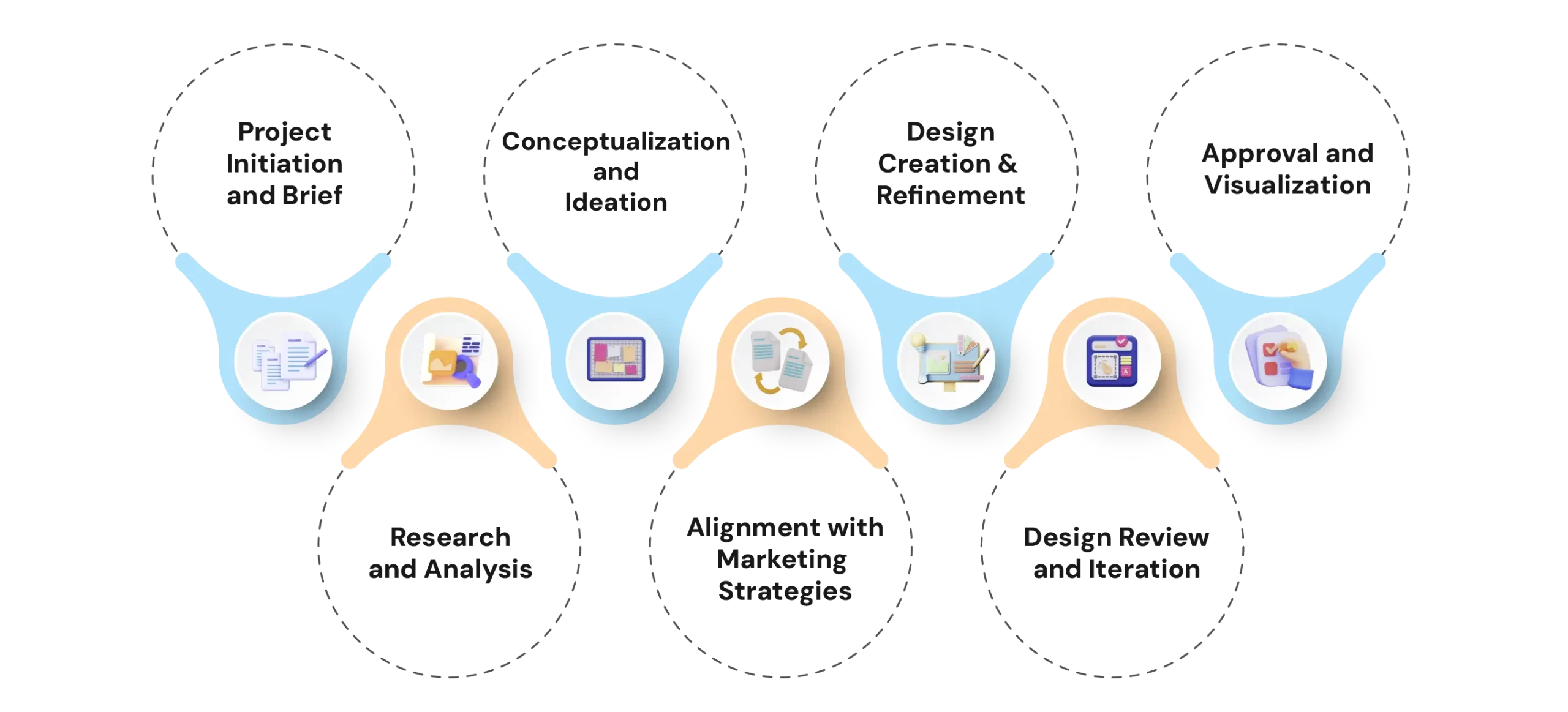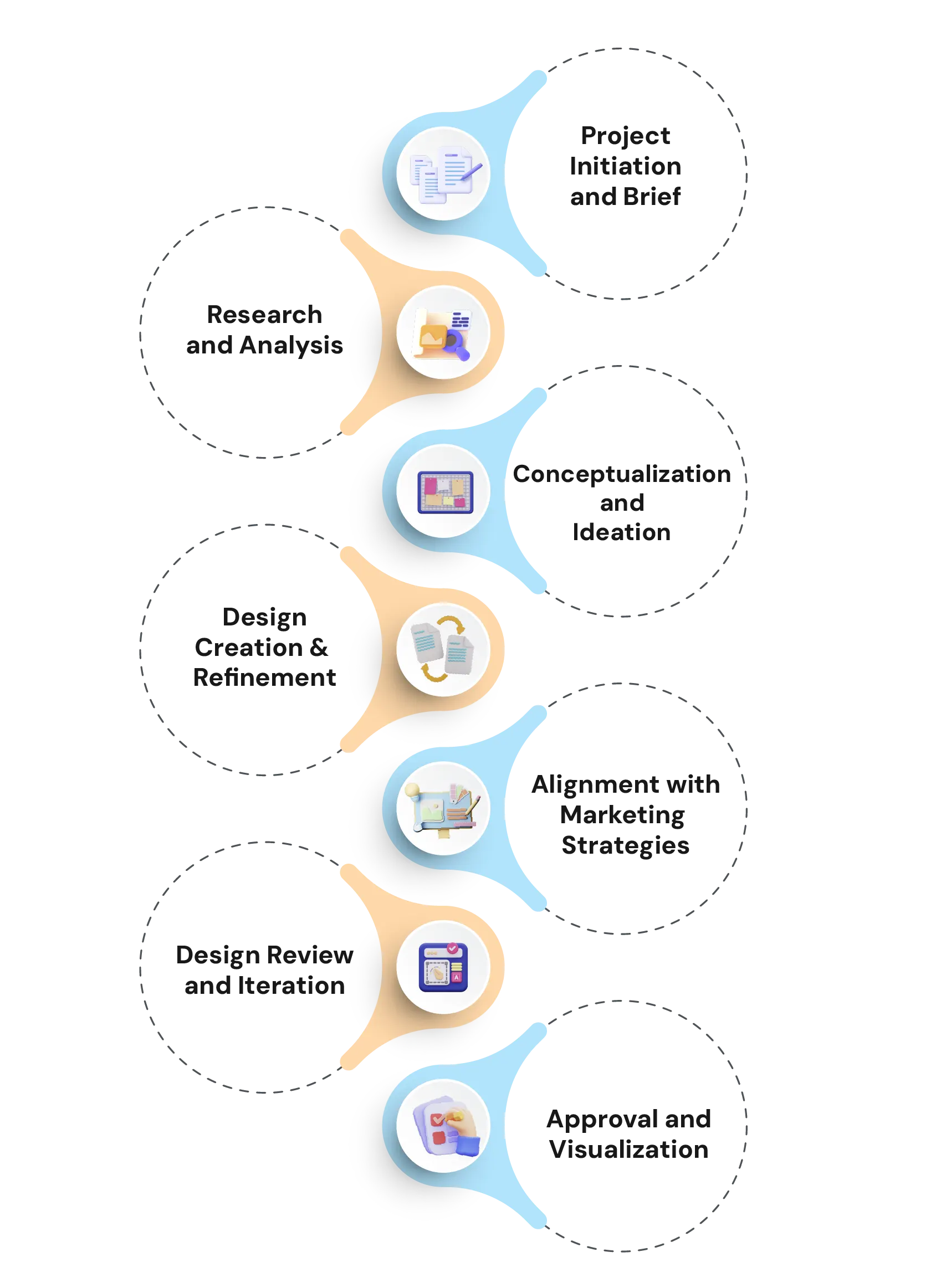 Meet Our Creative Design Head
Manager - Social Media & Creative
Ms. Reshma Rohida is a BE Computers and pursuing MBA in Marketing. She is also a certified Graphic Designer, Video Creator, and 2D Animator from the renowned school of Animation and Cinematics in India. With over 6 years of experience in marketing communication designing, she is HOD of our creative department. Her forte is creating creative concepts and storyboards. With her team, she has designed social media creatives and other marketing collaterals for brands like Green Shield Industries, SVNIT, Computer Society of India, Mogji's, S.V.Parikh & Co., Taste of Bhagwati, Zevaraati, Dholakia Foundation to name a few. Consult her to get the solution of your creative designing needs.
Why to Choose Us for the Creative Designing Services?
Strategic Brand Fusion
We seamlessly integrate your brand's essence into our designs, creating a visual language that resonates with your audience.
Experienced Artistry
Backed by years of industry expertise, our team of skilled designers brings a wealth of creativity and innovation to every project.
Customized Storytelling
We transform your brand's narrative into captivating visuals, forging an emotional connection that leaves a lasting impact.
Multi-platform Mastery
Our designs adapt flawlessly across diverse platforms, ensuring consistent brand representation and engagement.
Trendsetting Originality
Pioneering trends rather than following, we provide designs that set your brand apart as a trailblazer in your industry.
Holistic Design Ecosystem
From concept to execution, our end-to-end services encompass everything, guaranteeing a cohesive and unforgettable brand experience.
Meet Us For Creative Designing Need