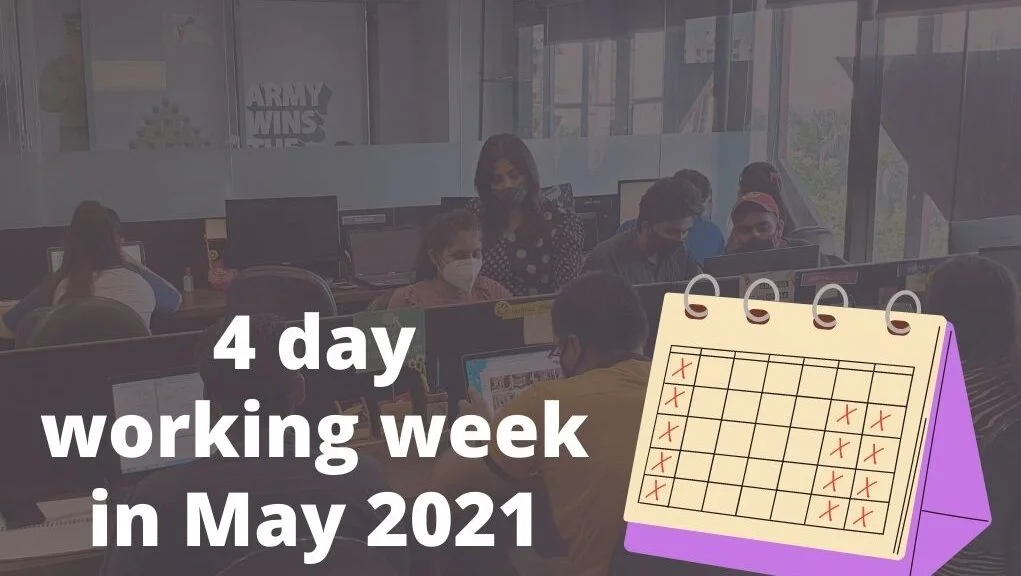 4 day working week to cope up with Covid19 Stress
Since March 2020, the covid19 pandemic has increased the stress level of every marketer. Work from home has become a new culture in agencies. Working hours have increased. People are also working on Sundays from home.
Recently in an open letter to agencies, Social Samosa expressed the real-life situation of people working in marketing agencies. Digital has changed the working pattern for agencies. Clients have become more demanding. Intangibility looks like a curse for this industry.
There is a huge demand for the #DetoxWork concept. Employees working in agencies are fighting against different things. The constant pressure to give "something new" to clients and covid19 infected family members at home.
This is not easy for sure. There is a serious lack of work-life balance.
This is the time to reevaluate our working pattern. This is the time to be empathetic. This is the time to think about our people. This is the time to think for the well-being of them. This is the time to think for the family members of our team members. And this is the time to show that as an agency, you really care for them.
Last year, like other agencies, we started working from home after the lockdown was imposed. Till March-end this year, our team was working from home in the first half of the day. We were never in full-day work from office mode since re-starting our office after lockdown.
From this April month, we are once again full-time working from home. We are still continuing with our Covid19 leave policy that we introduced last year.
4 day working week
Now in the month of May this year, we are announcing 4 day working week for our team members.
Throughout this month of May, instead of working 6-days a week, we will work 4-days a week. 2 days i.e. Friday and Saturday we are keeping it off for our team members. Sunday is already weekly off.
We want them to spend quality time with their families. We want them to get relaxed mentally. We want to help them to cope up with the stress of the ongoing Covid19 pandemic.
Surat is already one of the most affected cities of India. We want them to give them mental peace during these tough times.
For now, we are only implementing this policy for the month of May. If needed, we may extend the same for the month of June too.
We will make sure our clients shouldn't suffer from this. Their projects will not get affected due to this.
For any emergency work of clients, our team will be ready to serve as we always do.
We are taking this step inspired by the decision taken by some global agencies like DDB Mudra group.
We also hope other agencies will come forward at the local level to help spread #DetoxWork
We believe in People First policy because, Life matters.
Bhautik Sheth, Founder – iVIPANAN Digital Marketing Services (6th May 2021)