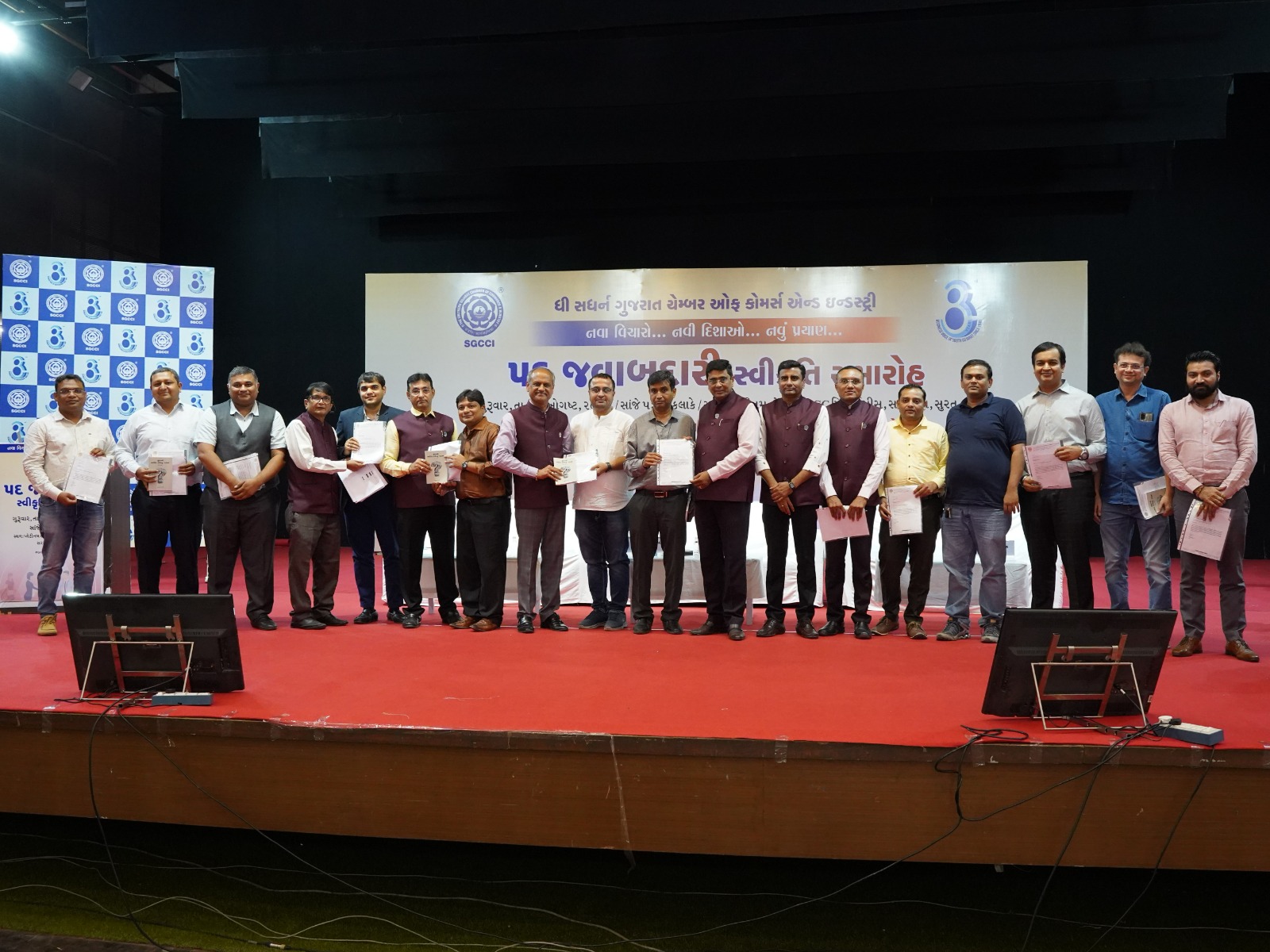 Bhautik Sheth: Elevating Digital Marketing as Co-Chairman of SGCCI's Digital Marketing Committee 2023-24
Surat, Gujarat: SGCCI Appoints Bhautik Sheth as Co-Chairman of Digital Marketing Committee for 2023-24
In a groundbreaking move that further solidifies its commitment to the digital landscape, The Southern Gujarat Chamber of Commerce and Industry (SGCCI) has announced the appointment of Bhautik Sheth as the Co-Chairman of its esteemed Digital Marketing Committee for the term 2023-24.
This strategic decision comes after Bhautik's successful tenure as an advisor during 2021-22 and subsequent rise within the ranks.
A Remarkable Journey of Excellence
Bhautik Sheth, a visionary in the realm of digital marketing, has achieved remarkable milestones throughout his illustrious career.
With over two decades of hands-on experience and an unwavering dedication to his craft, Bhautik has consistently showcased his prowess in shaping digital landscapes.
Bhautik's contributions have left an indelible mark on the industry, from pioneering marketing strategies to fostering innovative approaches.
A Trailblazer in Digital Marketing
As the Co-Chairman of SGCCI's Digital Marketing Committee, Bhautik Sheth is poised to lead the charge in harnessing the power of digital platforms for business growth and development.
His appointment stands as a testament of his extensive comprehension of the ever-changing digital world and his adeptness in manoeuvring through it.
Recently in August 2023, iVIPANAN Digital Marketing Training Institute won 3rd rank in the 32nd Innovative Training Practices organised by the Indian Society for Training and Development (ISTD).
The final round was organised in Delhi, where Bhautik and Shruti Sheth represented iVIPANAN. The institute secured 3rd rank in the Service sector (private) category.
Out of 26 companies presenting there, the competition was tough. Some participating companies were IIM Amritsar, Hindalco, NTPC, L&T, LIC of India, GAIL, Nayara, BHEL etc. 
SGCCI's Digital Transformation
The Southern Gujarat Chamber of Commerce and Industry has continuously embraced technological advancements, recognising their pivotal role in modern business practices. By appointing Bhautik Sheth as the Co-Chairman of the Digital Marketing Committee for the straight second year, SGCCI is signalling its unwavering commitment to leveraging digital avenues to promote commerce, connectivity, and collaboration.
Bhautik Sheth's Vision
Bhautik Sheth's vision for the Digital Marketing Committee is clear – to foster an ecosystem of innovation, knowledge sharing, and strategic implementation. With his extensive experience in the industry, Bhautik aims to position SGCCI as a beacon of digital excellence, driving businesses to thrive in the digital age.
To learn more about Bhautik Sheth's illustrious career and his contributions to the field of digital marketing, visit Google's official result
here
.