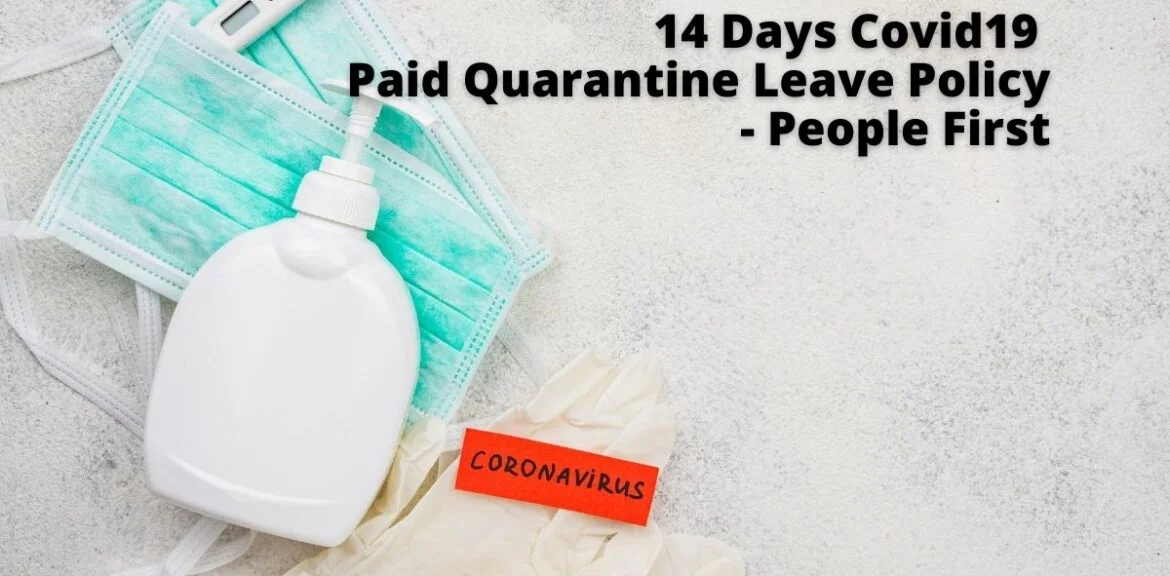 Covid19 Leave Policy and WFH Policy – People First
Last month we declared paid Period Leave policy for our female team members. We realized the need for the policy and hence we implemented that with an immediate effect. Today on 18th September 2020, we are announcing Covid19 Leave policy and WFH policy for our team members.
iVIPANAN is not just a company where people are employees. Every individual working here is a family to us. We work together to achieve a common goal – empowering maximum people and businesses for digital marketing.
Our people first policy keeps us thinking about well being of our team members. The current pandemic is not easy for companies and employees all across the globe.
Many companies are struggling to survive. Many people lost their job. We feel this is the toughest period for us and our team members and their family members too.
Surrounded by pessimism and with economical downfall, today we are announcing the Work From Home policy and Covid19 Leave policy.
Covid19 Leave Policy:
Starting from today, if any team member of iVIPANAN is found Covid19 positive, she/he will be given up to 14 days quarantine paid leave. This leave is other than annual CL and SL.
The Covid19 leave starts from the day any team member is quarantined after found corona positive. Maximum 14 days quarantine paid leave that particular team member will be eligible to get.
This policy is applicable to all team members including those who will be in probation period at that time.
During these 14 days of the leave period, she/he will be getting a full salary. The pending CL/SL will be intact.
Half-Day Work from Home policy:
Since reopening our office after lockdown, we are working from home for the first half of the day (pre-lunch period).
We will work from home for the first half of the day (pre-lunch period) till 31st December 2020. It means our team members will be working from the office only after lunch session (1.30 pm to 6.30 pm) till 31st December 2020.
In the morning session (9.30 am to 1 pm) they will be working from home only till 31 December 2020.
Both these policies are implemented with an immediate effect. We believe in the safety of our team members. Mental well-being is very important not only of our teammates but of their family members too.
Covid19 quarantined period is the toughest time for both – patient and family. We as a company should remain with our teammates and their family during such a difficult time.
We are unaware of any such 14 days covid19 leave policy yet in Surat or Gujarat. If iVIPANAN becomes the first company to implement this, we expect other companies to come forward and implement the same.
Bhautik Sheth, Founder – iVIPANAN Digital Marketing Services (18th Septemeber 2020)