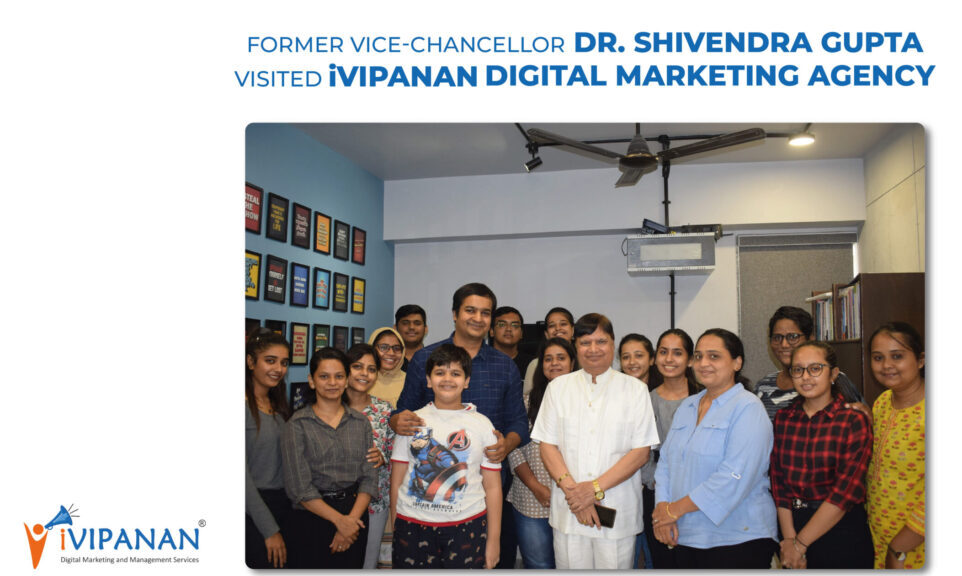 Former Vice-Chancellor Dr. Shivendra Gupta visited iVIPANAN Digital Marketing Agency
Former Vice-Chancellor of Veer Narmad South Gujarat University (VNSGU), Dr. Shivendra Gupta visited iVIPANAN Digital Marketing Agency. VNSGU is the foremost and well-recognized University in Gujarat. It was a moment of pride and honor to host the personality at the iVIPANAN headquarters.
Bhautik Sheth, the founder of iVIPANAN and the trailblazer of digital marketing in South Gujarat has been briefly connected in the past with Dr. Gupta.
Upon his arrival, Mr. Sheth discussed the highs and lows experienced in the industries and Dr. Gupta gave his remarkable insights on the coming-of-age future.
The success of an organization depends equally on the two variables – leadership and a great team under that leader. Dr. Shivendra Gupta was introduced to the team members of the company. The team was boosted by his presence and inspiring words. He addressed the gathering with nostalgia about his student life and took pride in his achievements as a student. He also talked about the new and unique changes he brought to the Veer Narmad South Gujarat University during his tenure.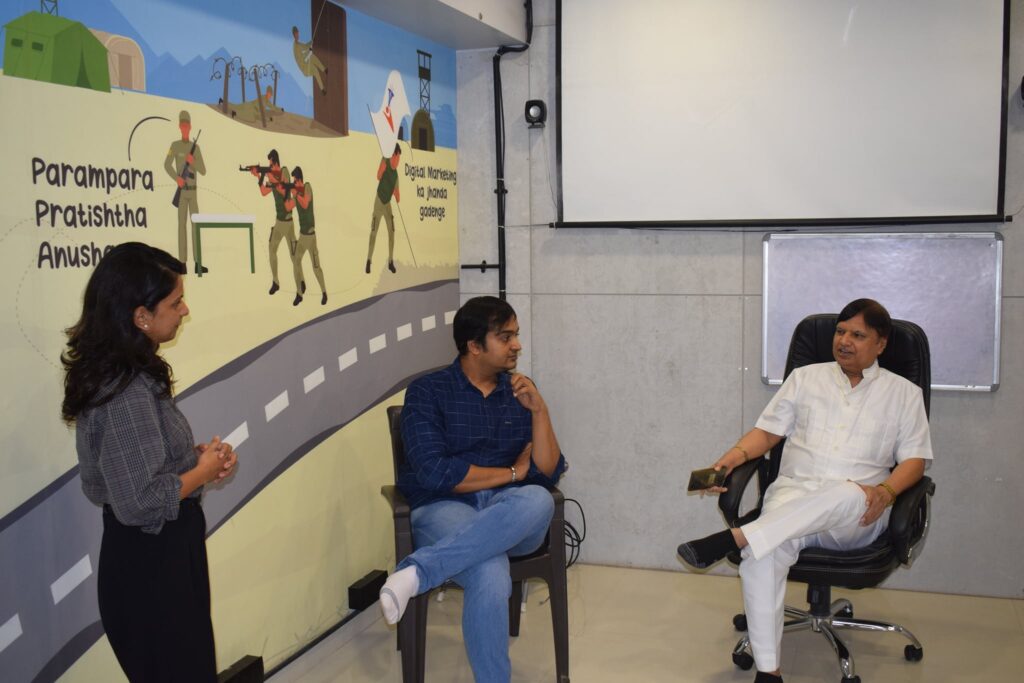 At the same time, he strongly advocated the need for extracurricular activities by addressing the importance of education. Both are equally important to have a successful life in the future. It was an infusion of his experience as an academician and administrator.
His never-ending thought leadership has made individuals covey him for guidance.
It was an intimate visit that helped in getting to know the personality of his caliber on a personal level. His life, career, ups, and downs were all put forward so nicely.
It is remarkable to know that such an august personality has a down-to-earth attitude.