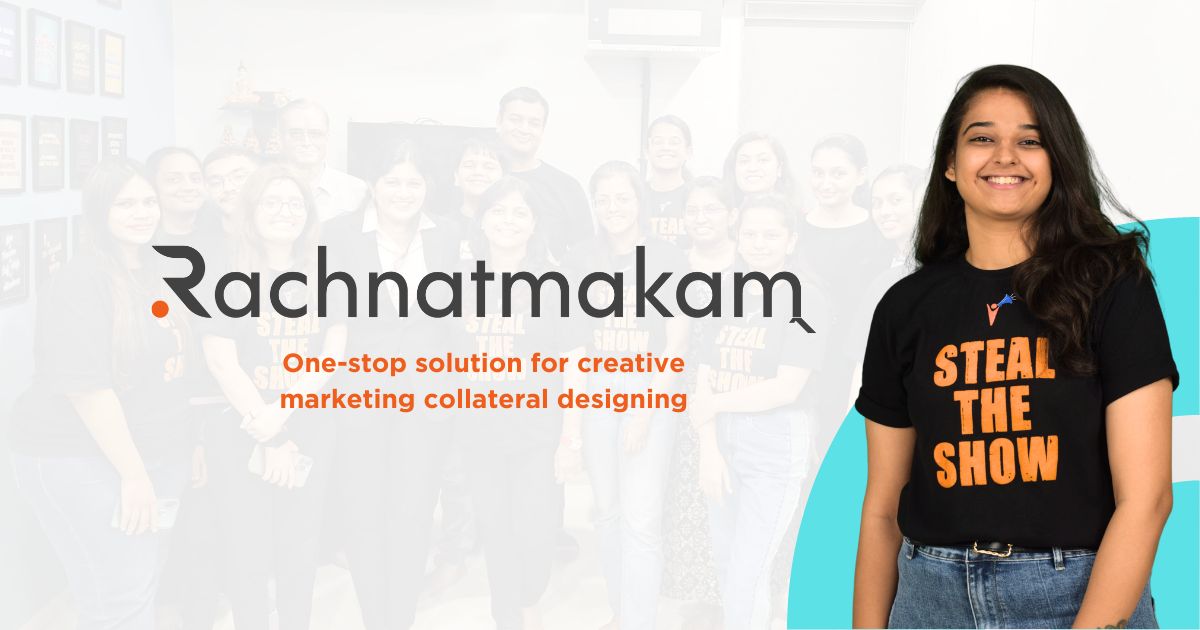 iVIPANAN introduced an exclusive creative design vertical – 'Rachnatmakam'
The pioneer of digital marketing training and services in South Gujarat – iVIPANAN – has introduced an exclusive creative design vertical – Rachnatmakam.
Since 2014, the company has helped over 115 clients grow with digital marketing projects. These projects included services like graphic design, 2D animation videos, video editing, logo design, and brochure design projects.
The management team has been thinking of launching an exclusive graphic design and video-making vertical under the brand umbrella of iVIPANAN for the last few years, and the day arrived on 1 October 2023 when Rachnatmakam was introduced.
What is Rachnatmakam – exclusive creative design vertical
Following Prime Minister Shri Narendra Modi's vision of a new Bharat, Akhand Bharat, the foundation of Rachnatmakam was led. This grew on our belief that digital and creativity are for all. 
Every Indian business deserves to grow on digital platforms. Marketing communication is the key to success on the internet. In September 2023, we launched iVIPANAN LITE, which caters to the digital marketing requirements of local and small businesses, homepreneurs and startups.
We also understand that regular marketing communication is vital on other mediums. Creativity is an essential element in marketing communication. The New Bharat is promoting Hindia and Sanskrit globally. Our mother brand, iVIPANAN, is already established using the Sanskrit word VIPANAN – that is marketing.
Rachnatmakam represents creativity in marketing communication. India is known for its uniqueness, creativity, culture and variety of languages. The flavours of geographical demography are the identity of this country.
Rachnatmakam follows the values and philosophy of Bharat. Creativity will remain the core of our design services, and the goal will remain the targeted marketing communication.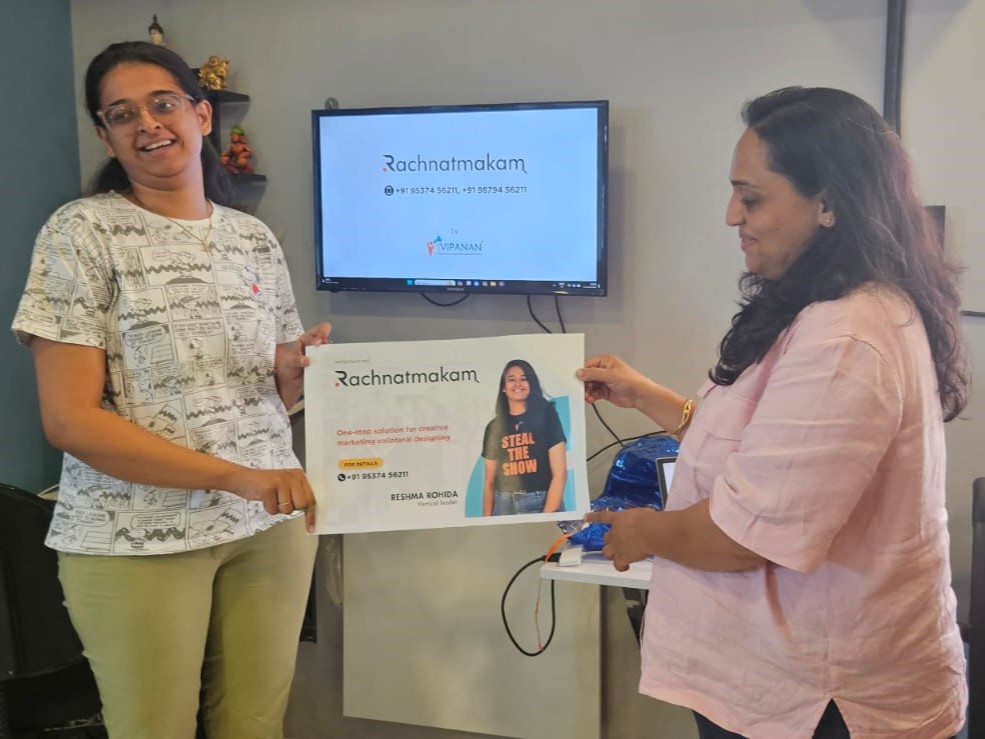 The leadership
Our senior designer and social media manager, Reshma Rohida, leads Rachnatamakm.
Her industry experience as a digital marketer and head of the designing vertical at iVIPANAN gives her an advantage to lead. She has already worked on many projects for various industries. She is backed up by a solid team of designers and supported by the company's marketing professionals.
We are glad that on 2 October, we completed our first project of a product brochure for Smit Corporation under the label of Rachnatmakam. There are many to come ahead. Check out our designs and video portfolio. Contact us if you are looking for a creative design agency for your business.