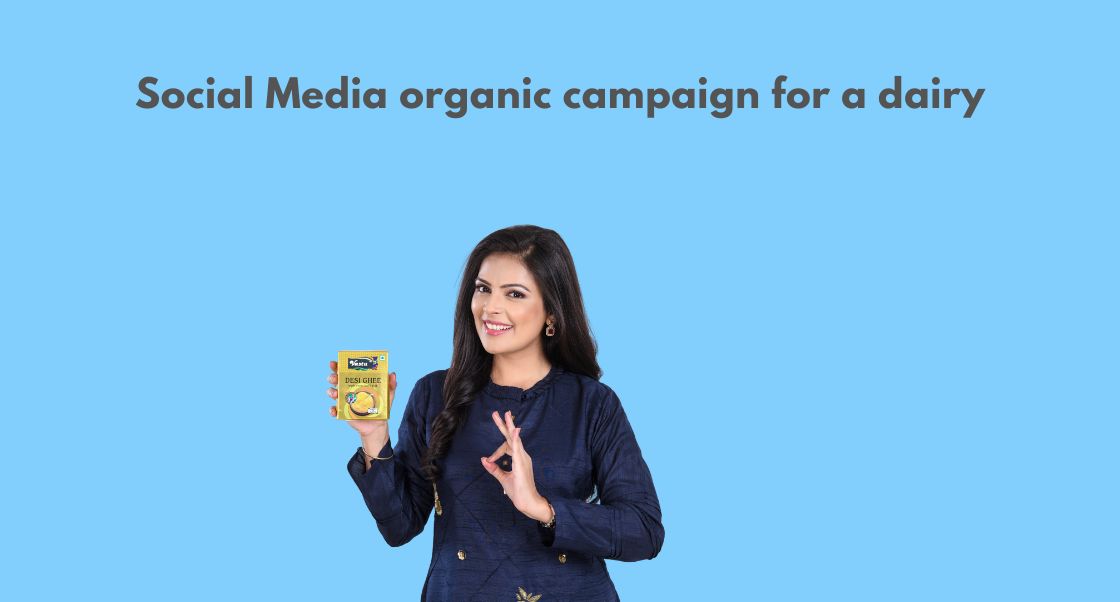 Introduction Of Case
Shree Radhe Dairy Farm & Food Pvt. Ltd. is a Surat-based dairy established in 2010. The company is recognized by the brand name Vastu Dairy. Dairy's major product is Cow Ghee along with other products like milk, chhash, and bakery items. In August 2019, they were looking for a digital uplift of the brand and hence approached iVIPANAN to manage digital marketing of the brand.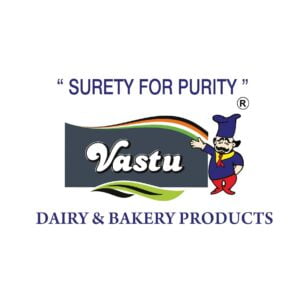 Clients Details
Vastu Dairy deals in dairy products, manufacturers, making Ghee, Milk, Butter Milk & Bakery Products. From 15ml to 15kgs they have various packaging available having Ghee distribution network across 21 states in India.
Problem in Brief & Analysis
Vastu dairy already had a presence on social media platforms. With almost 28000 Facebook page likes, the engagement ratio on the posts was very poor. The major challenge with us was to engage users on social media content. With our initial social media audit, we learned that almost 80% of page likers were males. The actual buyers of the main product – cow ghee – were females. The major challenge was to design a campaign to attract and engage maximum female audience between the age group 25 to 44 years.
While we were ready to launch this campaign after school examination in April 2020, the national lockdown happened. We still went ahead with our campaign at end of April 2020
Solution of the problem
During the campaign from 25 April 2020 to 5 May 2020, we floated a contest called #HomeMadeMithai on social media. It was later extended till 13 May. We invited females to share their unique and easy recipes of homemade mithai.
Select recipes were shared on social media handles of Vastu dairy. Winners were given Vastu dairy's gift hamper.
Result
We went ahead with this campaign without running any ads. This was a pure organic campaign. The campaign generated 855% growth in fetching new users on Facebook whereas 437% growth in unique users compared to the previous period of 21 days. We have received 146 Facebook messages that counted for 139% growth compared to the previous period.
Almost 55% of females were engaged organically representing our target age group from 25 to 44 years.
The total reach for 28 days was approx. 1,48,000 and Page engaged users was 14,600. Organic impressions for the same period was 4,66,446.
Punjab's famous chef shared a recipe submitted by one of the participants -who apparently won the contest too!
Result Analytics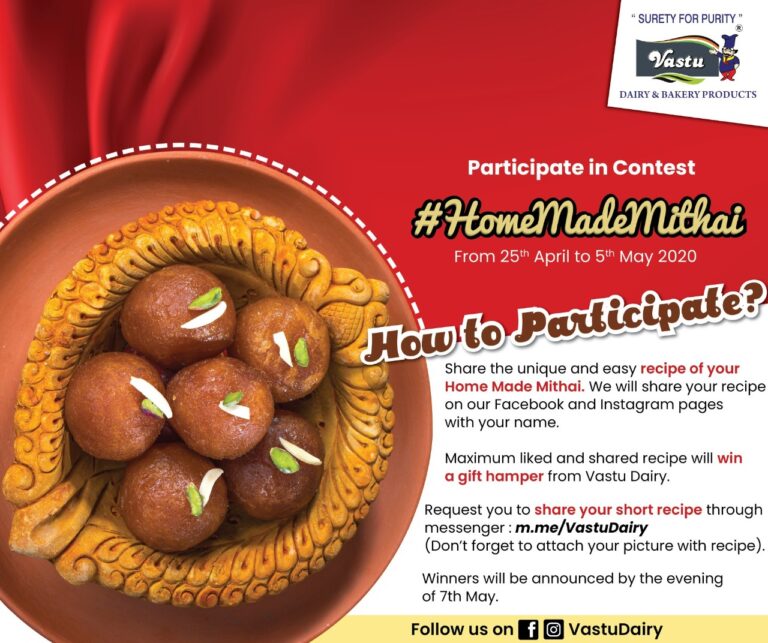 Participants Involvement

Facebook Analytics

Age Group Audience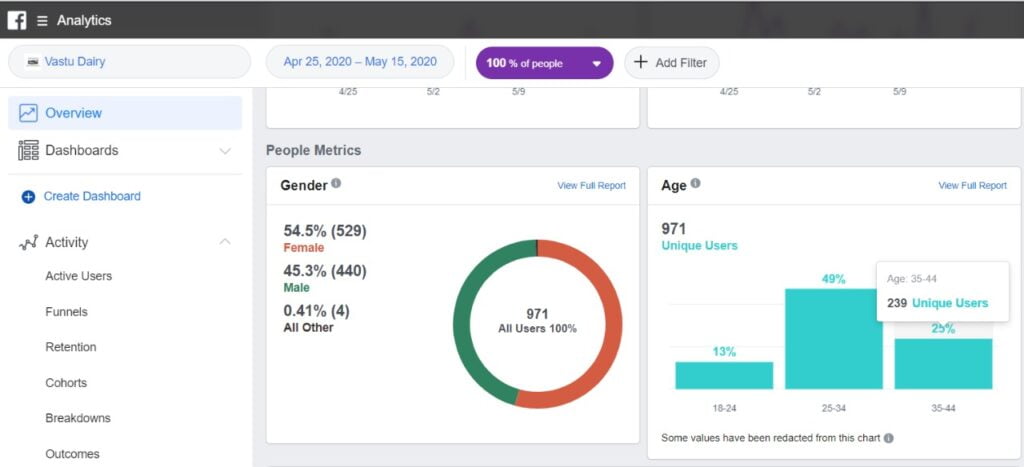 Age Group Overview

 Facebook Analytics

Facebook Analytics

Winter Post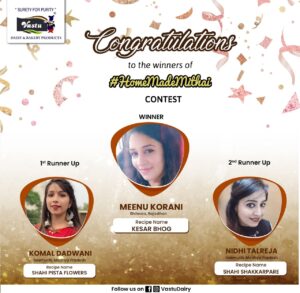 Transform your brand's online presence with our expert social media marketing services. Witness incredible results just like the 4,66,446 impressions achieved in our successful Facebook organic campaign. Elevate your business today!