Introduction of Case
Summirrow Dental, a leading dental hospital in Surat, Gujarat, with a decade of experience, is known for providing exceptional dental treatment. Known for delivering advanced and innovative solutions, Summirrow Dental has earned a stellar reputation in the healthcare landscape. However, as demand grew and competition intensified, Summirrow recognized the need to create a strong brand image to captivate the community.
Client Details
With a decade of experience in dental treatment, Summirrow Dental is a renowned dental hospital based in Surat, Gujarat. Summirrow is highly acclaimed for providing advanced and innovative treatment solutions. Their highly skilled team of 25+ doctors and nurses provides various dental treatments, including Dental Implants, Teeth Whitening, Root Canals, Clear Aligners, and many more.  Summirrow Dental is structured upon three pillars: dental, wellness, and their foundation, each dedicated to serving specific aspects of their comprehensive dental treatment services.
Problem in Brief & Analysis
With a robust digital presence already in place, they aimed to elevate their identity, becoming the trusted and preferred choice for dental care in Surat and beyond. They sought to raise awareness through impactful videos and prioritize YouTube to build a robust social media presence, reaching a wider global community.
How iVIPANAN Skyrocketed Summirrow's YouTube Growth?
We assisted in pinpointing their online target audience, understanding their preferences for video content, and devised a content strategy to guarantee their videos garnered attention and focused on essential search terms. Our efforts encompassed conducting keyword research, analyzing competitors, and reviewing analytics data.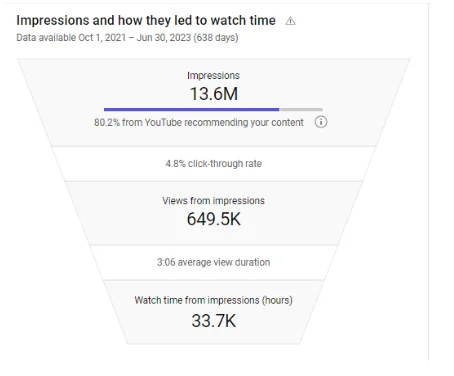 The iVIPANAN Factor: How Did it Amplify the  YouTube Channel and Video Optimization?
We conducted a comprehensive evaluation of their YouTube channel, offering suggestions for enhancing the layout, messaging, and branding. Additionally, we continually optimize their videos, both new releases and existing catalog, through various strategies. This process includes suggesting appropriate titles, creating well-linked and detailed descriptions, generating chapters, optimizing tags, incorporating annotations, utilizing cards, end screens, and closed captioning, as well as designing compelling thumbnails.
Results:
The outcomes of the case study, spanning from October 2021 to June 2023, are as follows:
– Accumulated an impressive 1 million views on the YouTube channel.
– Successfully amassed a total watch time of 41.7 thousand hours.
– Expanded the subscriber base by 6.1 thousand, indicating a thriving community.
– Achieved a significant milestone of 13.6 million impressions, highlighting extensive reach and visibility.
– Demonstrated a remarkable impressions click-through rate of 4.80%, signifying effective audience engagement.
Geographical Diversity in Growth:
– We covered a range of geographical locations in our growth strategy:
-India: Achieved a substantial 876,267 views, accounting for 87.5% of the total views.
-United States: Contributed 5,265 views, representing 0.5% of the total views.
-Watch time in India reached an impressive 39,218.7 hours, comprising 94.0% of total watch time.
-The United States contributed 38.4 hours of watch time, constituting 0.1% of total watch time.
-The average view duration in India was 2 minutes and 41 seconds.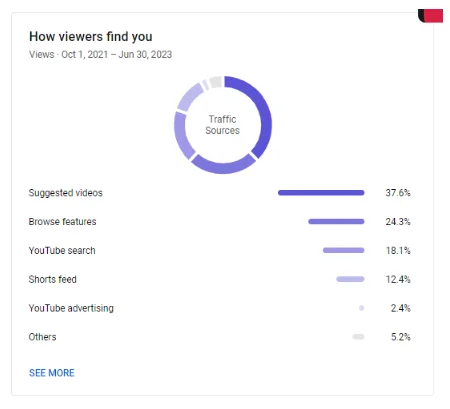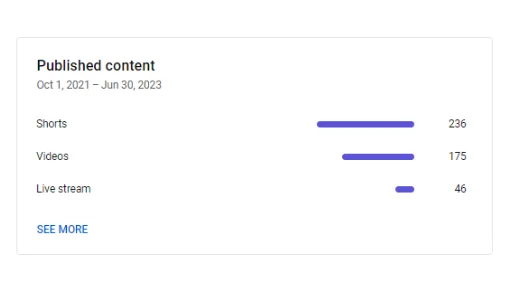 Subscription Progress:
From October 2021 to June 2023, the subscription status is outlined as follows:
For Non-Subscribers:
-Accumulated a noteworthy 979,790 views, representing approximately 97.8% of the total.
-Recorded an impressive watch time of 41,417.6 hours, accounting for around 99.3% of the total.
-Maintained an average view duration of 2 minutes and 32 seconds.
For Subscribers:
-Garnered 22,137 views, constituting approximately 2.2% of the total.
-Accumulated a watch time of 306.8 hours, representing about 0.7% of the total.
-Achieved an average view duration of 49 seconds.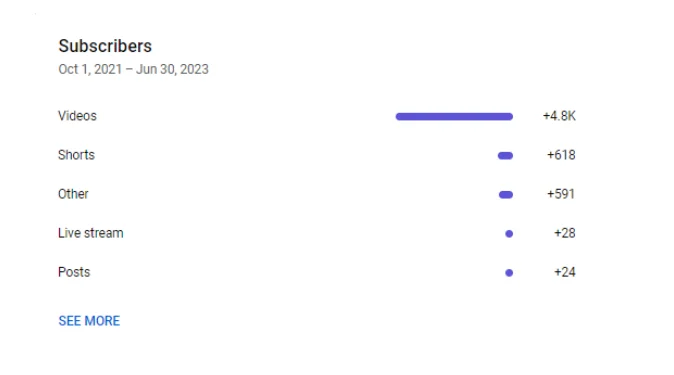 Conclusion:
The collaborative efforts of Summirrow Dental and iVIPANAN serve as a testament to the transformative potential of strategic digital engagement. The impressive milestones achieved within the specified timeframe underscore the power of data-driven decision-making and a comprehensive approach to online visibility and engagement. Summirrow Dental's journey from a renowned dental hospital to a YouTube sensation inspires businesses seeking to amplify their digital footprint and connect with a global audience.