$2500 order & 100+ leads by SEO in B2B Business
Blowerfab is our client for more than a year. With a great market position and a reputed name in the industry, the company could not get quality leads for quite some time. The website was not ranking on the search engine. Traffic on the website was not up to the mark. The major challenge was to demolish the problem and help them with authenticate leads.
Blowerfab is a Surat (INDIA) based Co. incorporated in the Year 1999 by TechPreneur Mr MG VASI, a University Gold Medalist with rich Industrial Experience. With the Flagship Products of their SYMBIOSIS Brand Centrifugal Fans & Blowers / Axial Flow Fans and Air pollution control Equipment (i.e. Fumes Exhaust blower, Ventilation fans & systems), they have carved a niche in the Air Movement sector of Indian Process Industries.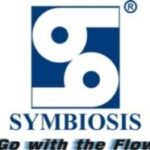 Problem in Brief & Analysis
For B2B industry, it's always challenging to get leads from website that too when it comes to selling automobile parts.  Buyers' of this industry prefer buying from 3rd party portals such as Indiamart, Trade India, etc. Mr Vasi also had Blowerfab's presence on those platforms, but he struggled to get quality conversions.  He sat back and decided to invest time in SEO.
Blowerfab follows B2B business model. Marketing over the Internet is challenging for such businesses. After several meetings, iVIPANAN won the mandate for SEO service. After strong research and competitive analysis, the result started showing up from 2nd month onwards. In the first 6 months of optimization, the company received 70-odd genuine enquires. The conversion rate from the leads was good too. He closed the deal of $2500 of Blowers from a well-known firm in Saudi Arabia. His vision is to expand in Middle East countries after creating a good Google presence in Indian Market.
Before:                                                                                                                                           


After:


Client's Feedback – What Mr Mohammad Vasi Said

Are you also struggling to attract the right audience to your business? It's time to revolutionise your online presence with our tailored SEO strategies specifically for your industry!