Introduction Of Case
Kaapro is an HR Consultancy based in Surat. Their website failed to rank on Google's top 10 SERPs, resulting in low traffic and inadequate leads. They wanted to tackle this obstacle, achieve authentic leads, and transform their online presence.
Clients Details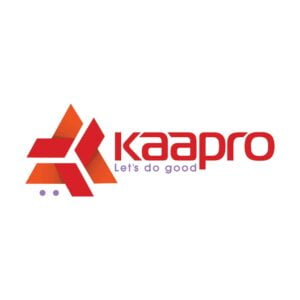 Kaapro is a total HR solution-providing consulting company promoted by highly motivated & experienced HR Entrepreneurs across the country. With a registered office in NCR- Delhi, Kaapro has a presence in 9 locations. The other operational locations are Bangalore, Bhubaneswar, Guwahati, Indore, Patna, Pune, Surat, Vadodara, Gurgaon, and Ahmedabad.
Problem in Brief & Analysis
In mid-2017, When we were assigned the project of SEO, Kaapro Management Solutions was not appearing on Google's top 10 SERPs even after having the website. The main objective was to bring the website to the top 50 pages first and then gradually to the top 10 and then the first 2 pages. The client wanted to target more recruiters rather than candidates. The one who was finding the good candidates with particular keywords in Google was not able to connect with Kaapro Team as they did not optimize the website. That means they were losing the leads!
Solution of the problem
The idea was to offer the full Digital Marketing solutions on different platforms, but after discussing it in detail with the client, we decided to start with SEO first for a year at least. Optimizing a website for all the locations was a time-consuming task, and hence we decided to focus on a few cities first and then target other cities gradually. We researched the required keywords for Google results using various keyword research tools and finalized the highest searched keywords. After the website audit, we implemented technical SEO and, within 3 to 4 months, started getting the result for mostly all the keywords.
To maintain the Rank, we must keep monitoring the ranking changes. The focus will be on link-building from higher authority websites. Part of our content strategy was to use high-quality, original photographs, which provided a perfect opportunity to attract passive links.
Blogging always helps in SEO. We write SEO-friendly blogs and continue doing that with highly engaging content. From here, we will focus on Social Media Marketing and Digital Ads to generate more website traffic and leads through campaigns.
Client's Feedback – What Deven Tekrawala Said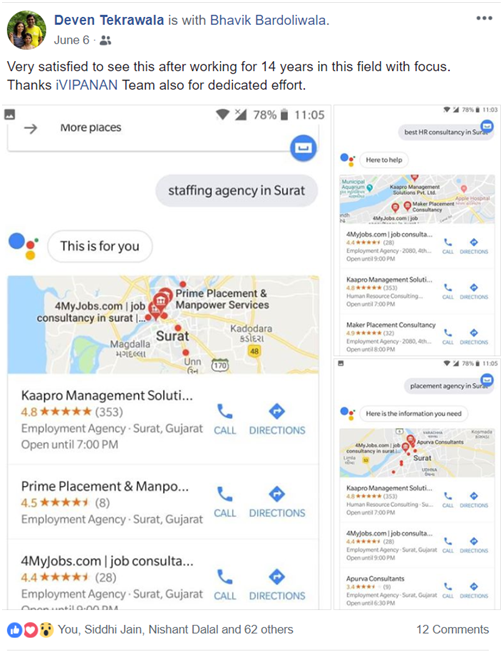 Boost your digital presence and drive results with our top-notch SEO services. Discover proven strategies that elevate your businesses to the top of search results. Transform your success today!